Feel more like yourself with Prenatal Therapeutic Bodywork
Prenatal Myofascial Release works with the natural intelligence of the body to improve range of motion and circulation, relieve pain, and encourage relaxation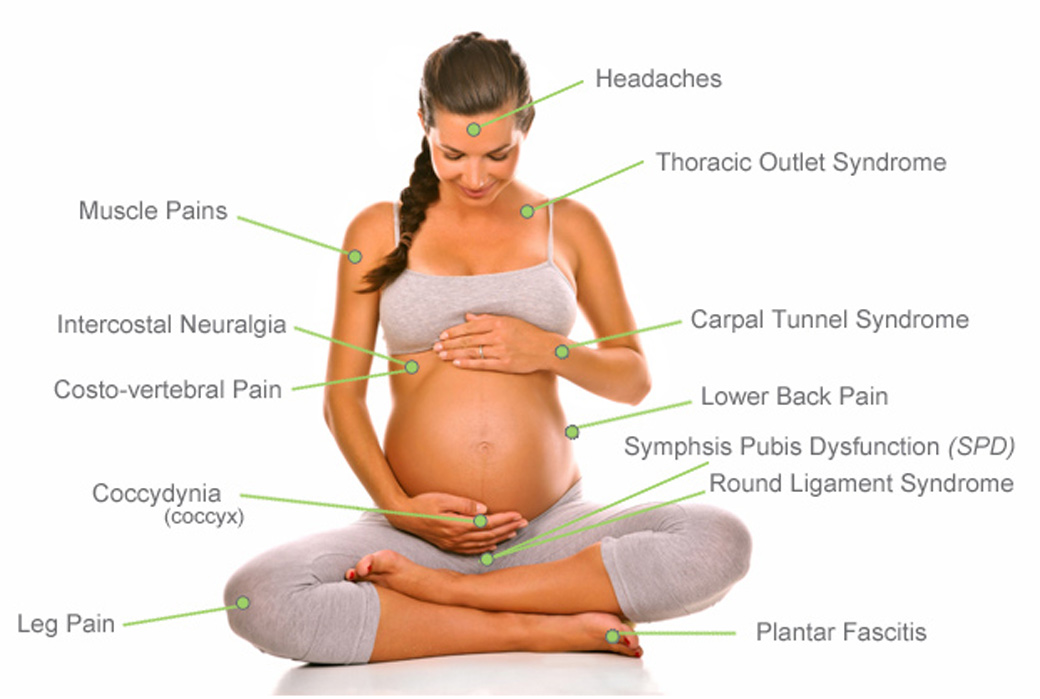 Every day of a pregnancy is like a new challenge for the body, even if you've been pregnant before.

You may wake up feeling tight in areas that have never been a problem in the past. Pain and stiffness arise more easily, and joints feel unstable as the body releases relaxin, a hormone that relaxes the ligaments around the pelvis.
The changes in your body may produce pain, tension, and a whole host of other symptoms. All of which make it increasingly difficult to relax the body, let alone sleep.
There is a way to relieve these symptoms and restore a feeling of wellness.
You may assume that you have to suffer through pain and discomfort during pregnancy, but that's just not the case. I can help!
Prenatal Therapeutic Bodywork works with your body's natural processes to help you feel your best.
Every pregnancy is unique, but we all share a body component of fascia, a connective tissue found throughout the entire body. It's also where many discomforts and challenges originate, especially during pregnancy.
Through a combination of myofascial release, craniosacral therapy, and energy medicine, we'll take a holistic approach to your health to relieve pain, improve mobility, and reduce body tension.
HOW YOU CAN BENEFIT FROM PRENATAL THERAPEUTIC BODYWORK
My Prenatal Therapeutic Bodywork sessions will make a positive difference for your health—and your life—if you're experiencing any of these symptoms:
Lower back pain

Neck pain

Headaches

Body aches

Insomnia

Inflammation

Nausea

Cramping

And more!
*** Myofascial release doesn't just play an important role during pregnancy—it also lays the foundation for a return to pre-baby levels of fitness and wellness
SUCCESS STORIES

Sarah: I have been a client of John's for over a year, and he has been treating me throughout my second pregnancy. I made the decision to invest in myself and my health and I credit that along with John's experience with this being an incredibly easy and comfortable pregnancy. He has been able to help me address any ache or pain and I come out of our session feeling like a brand new person. I firmly believe that I've felt as good as I have these past nine months due to his knowledge and expertise, and I feel like I am mentally and physically in a better place for delivery. I can't wait until I can come back postpartum and he can help get me back to a new normal. Do yourself a favor and see him if you are expecting, you will not regret it!!
WHAT IS MYOFASCIAL RELEASE?

Fascia is a continuous web that surrounds every other tissue in the body. That's right . . . every other tissue! Every muscle, ligament, bone, and organ is surrounded by fascia.
Everything in the body communicates and has an impact on the whole through the fascia. This is why, when one part of the body is affected, you may feel symptoms elsewhere, too. As the ligaments around your pelvis change shape, you may feel pain and tension in the back, neck, and even feet. Or almost anywhere else, for that matter.
Your fascia can become more restricted than usual during pregnancy, which can cause pain, stiffness and tension. Maintaining fascial mobility is the key to optimal health, no matter what life stage you're in. During pregnancy, it's even more important.
Many women seek relief through prenatal massage, but massage targets only the muscle tissue. Myofascial release is aimed at the underlying cause of tension in the Fascia, wich surrounds all of the muscles and other tissues of the body, so it's much more effective in producing positive change than prenatal massage.
That's why the skill and expertise of a fully trained Myofascial Release Therapist makes such a huge difference. Prenatal massage can be helpful, but unless the therapist is a true MFR therapist, the relief tends to be limited and short-lived.
Click here to learn more about the benefits of Myofascial Release.
Ready to relieve pain, tension, and discomfort?