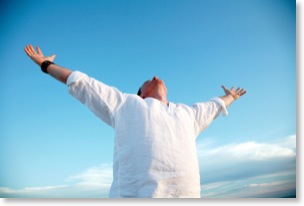 It seems like life coaches are all over these days, doesn't it?
Well that's because more and more folks have been realizing the value of having a coach!
And it's easy to see. Athletes have been showing us the value of coaches for years.
Tigger Woods, even at the top of his game, has always had a coach. Michael Jordon had a head coach and a trainer and a shooting coach and other specific coaches even as he was ruling the Basketball world. Seems like it served him well don't ya think?
Business leaders have employed coaches for many years as well . . . Tony Robbins made life coaching a mainstream reality . . . in every area of life, more and more people are seeing the value of coaching.
My style of coaching is the byproduct of all I have been through and all that I have learned through my experiences and my extensive education.
My Energy Medicine training brought me a huge amount of knowledge on how to help people manage their lives through the use (or misuse) of their personal energy. I developed and taught a class on the subject years ago, because it's of vital importance. And I bring the elements of that class to the individual needs of my clients.
My Myofascial Release training provided a unique knowledge about the wisdom of the body. How the body holds so much information and how you can learn to feel and listen to your body and how the body can help you to answer some of your most important questions.
New Thought Life Coach -
As a licensed Science of Mind Practitioner, also known as New Thought, I have learned how we all develop our lives through the use (or again, misuse) of our mind. This provides yet another point of view and body of knowledge that I bring to my clients. It involved years of study on how the mind is powerful and how we can use it to create the lives we want to live!
I am able to do what is called Spiritual Mind Treatment. Where I help with bringing power to specific area's of your life you would like to see positive change to happen.
Life in Recovery coach –
With L.I.R. coaching I assist you with moving from powerlessness to empowerment by facilitating transformation! Twelve step programs provide a way out, community, and a path to freedom. With L.I.R. Coaching, I support you further by providing my unique perspective based on all that I have learned. I blend traditional twelve step experience, strength and hope with practical, yet expansive co-creation precepts. Wherever you are in your process . . . Newcomer, Been around a few 24's, or just starting to figure out that a change might be needed in your life. L.I.R coaching can be a huge help in your path to a better more fulfilling life!