​​What our clients have said about their experience with Touch of Light
"I first met John when I brought my father and son to have ear candling. I immediately planned to come back for myself! Well life happened and soon enough needed to. I ride bike and in July 2014 I had a really bad crash. I'm talking emergency room – concussion – fractured tailbone and morphine – it was bad. I had my first appointment with John within the first week after the accident. We talked -he assessed me and then went to work. I went twice a week and because of John's knowledge of Myofacial Release and his amazing hands, I was riding my bike again within three weeks! Words can't express my joy and gratitude for what John did for me! I've continued seeing John every other week since he got me up and riding and I feel so much better physically and emotionally. John is a kind – caring – giving man with an amazing wealth of knowledge. I can't forget to mention his sense of humor and the way he has of making me feel comfortable and confident in him and what he does. I've had a lot of bodywork through my years and I have to say that John is the best body worker I've ever had!"
"My session with John was great. He took the time to talk to me and understand who I am and why I was there before the actual 60 min session started. The session itself was fantastic. He is very knowledgeable, professional and gifted. Also he explains what he is doing, which I really enjoyed. I will definitely come back and recommend him."
"First visit and will be back. Learned so much. Had issues with my neck and after only first session was feeling so much better."
Entrepreneur, member of a twelve-step program.
"John has taught me how to take my spirituality to a much higher level which in turn has allowed me more serenity and more reasonable happiness than I have ever been able to achieve with my program of recovery, even after 19 years of sobriety."
Man in first weeks of addictions recovery
"How'd you do that? How'd you make me feel better?"
"As the founder and president of a state-approved school of healing, I have, for the past 15 years, seen many students pass through my doors. John's natural gift of healership, his extensive training, his gentleness, his insight, his depth and his joy all make him a package that is a rarity and a blessing for those who chose to visit with him. He is a gift to this field in his ability to be with his clients, to understand their process and to lovingly remind them of who they are. John can make you laugh and feel good inside at the same time. Give yourself a treat and a feeling of being seen by walking with John on your journey, someone I am proud to say has graduated from our institution"
"An intuitive healer with a great touch, John Rossi is talented on both the physical and energetic planes, as well as in hypnotherapy and NLP."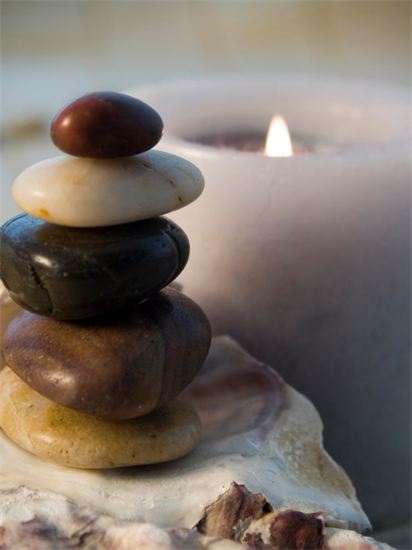 "My first MFR experience was well worth it! John was knowledgeable and did a wonderful job finding just the right spots to bring relief to my body aches."
"This was my first MFR treatment and I found both, John and the treatment effective even after on round. Suffering from chronic back issues as a life long athlete, MFR is the best of Deep Tissue (but not excessively), Active Release, and mobilization. I will be continuing these sessions for sure!"
Hair Stylist, Parent Dealing with pre-menopausal symptoms
"Sure I felt relaxed. That I get, but I don't understand how he helped with my hormonal imbalances. After one session I found that I was no longer having to deal with the mood swings and the crying for no reason every day."
Entrepreneur, CEO of a multinational corporation
"The healing energy work that John did with me was both a new and defining experience. Not only was there a sense of physical and spiritual healing going on but the energy that seemed to permeate me during and after the session was both relaxing and cleansing in a unique and impactful way. Although unfamiliar and somewhat apprehensive about the value of energy healing, it did not take me more than one session with John to realize the profound value of his work. The session left me uniquely relaxed and at peace. I would highly recommend him to those in search of spiritual and physical comfort and serenity."
Single mother of two toddlers going through a challenging divorce.
"I see John for treatments regularly to help me deal with the stress of all I've been going through. It helps me feel like me again"
"John has a very effective and gentle treatment for back and neck pain. He explained in detail about Myofascial Release and how this treatment impacts various parts of your body. I felt much better after my first visit and will look forward to another in the near future!"
"I HIGHLY recommend Touch of Light. After being bounced around the medical establishment for years with no results, I found help here. I initially came in on a gift certificate seeking temporary pain relief, thinking "myofascial release" (MFR) was another term for "deep tissue massage." This is incorrect--MFR is a very different type of therapy that addresses the root cause of restriction and pain. I was initially skeptical, but after my first session, felt such relief that I scheduled a second. After my second, I secured a weekly time-slot. After about 2 months (~8 sessions), my shoulder and back pain that I had every day for 6 years was nearly 100% gone. What a life-changer! John is very skilled at MFR, and healing is his passion. John is generous with his time and talent to make sure you get the best treatment. Even though he is already a very experienced healer with multiple certifications and qualifications beyond MFR, John still regularly pursues additional training to improve his practice. You will learn a lot during your sessions and hear some pretty interesting stories. Lastly, even if your particular insurance does not cover MFR (some do!), a session with John is a true bargain. What would you give to no longer be in pain, to escape the churn of the traditional office setting and the pattern of "injure-fix-injure"?"
"Very nice work! Thank you for helping me feel better! Great to meet you. Look forward to seeing you in two weeks. Have a good day."
"I have been seeing John for the better part of 6 months consistently and can't begin to describe how much better my overall physical and metal health is. I also am currently pregnant and haven't had one ache or pain this pregnancy, compared with debilitating back pain throughout my first. I wholeheartedly believe it's because I've made the commitment to see John regularly that I've been feeling so good. He is a miracle worker, go see him if you're ready to invest in your well being!"
"John has healing hands. After 40 years of bodywork and chiropractic for chronic back problems, it was my first time to experience MFR. It is a gentle, slow, but very effective treatment, will take multiple sessions. But John is great, makes you feel comfortable and safe, and he somehow clears negative energy while helping the body to relax and heal."
College student dealing with stress
"I felt like he put all of my pieces back together again and I didn't even know they were apart"